CREACOMPO™Ⅱ

'CREACOMPO™Ⅱ' is the family brand name of apparel design software. You can choose applications from our series of software, Pattern MagicⅡ (pattern making), Grading MagicⅡ (grading), Marker MagicⅡ (marking), and Pattern MagicⅡ 3D (virtual fitting).
Pattern MagicⅡ 3D

To meet precise dimensioning garment, try 'Pattern MagicⅡ 3D', virtual fitting CAD software
This is a new easy-to-use solution to improve your work efficiency on Toile checks and corrections. The powerful solution of virtual sample making and fitting functions is here for you.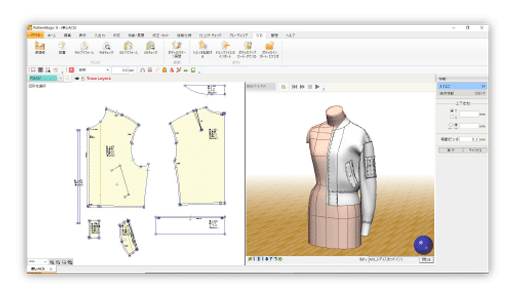 Utilization of 'CREACOMPO®Ⅱ' PATTERN MAGICⅡ3D

 Brochure download
Accurate, Easy and Cost-effective
Ⅰ. Accurate 3D Pattern Simulation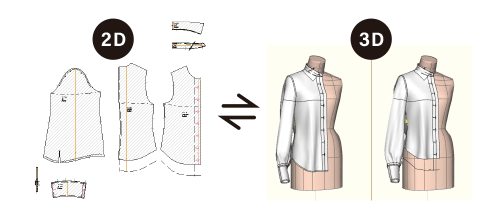 Precise representation from patterns to 3D
With 'Digital Toile', you can have representation on 3D garment patterns precisely based on the original patterns to adjust the balance, volume and/or details of your design. With 'Virtual Tension Map', you can easy to see if there are any creases effected by your pattern designs.
Improve quality by comparing fitting simulation results
'Virtual Tension Map' can boost your productivity;
For check before/after pattern adjustment

You can save and compare the fitting simulation results. Not only you can compare in different positions, or before and after pattern adjustment, but also compare another type.

For check the size range

By setting the master size, you can fit and compare patterns in the size range.

You can also check allowances by colour on Virtual Tension Map.
Ⅱ. Significant reduction in your production time

Do not need to cut cloth out for samples
You can make, fit, and adjust your samples with our 3D CAD. 'Pattern MagicⅡ 3D' brings you easy-to-simulate experience. Regardless of PC skill level, everyone gets the same simulation result.
Convenient features allow you to simulate on 3D and to reduce production lead time.
'Toile Check' features bring you shortening your operation time.
3DCG connection features bring you to make CG.
Over 10 digital bodies are pre-installed.
Your original digital bodies can create.
For your time efficiency
You can share image data of design, coloured pattern and silhouette with your business partners.
Ⅲ. Enhanced features for efficient Toile Check
Introduction of Specified functions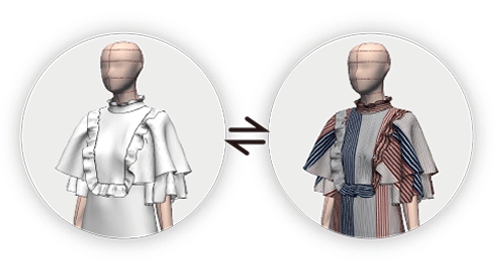 Changeable colours and cloth patterns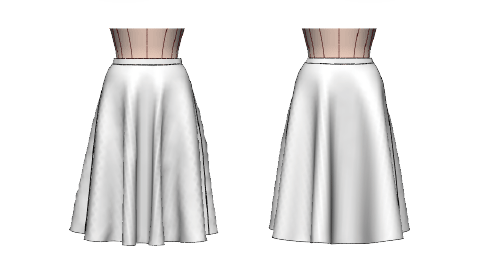 Adjustable cloth firmness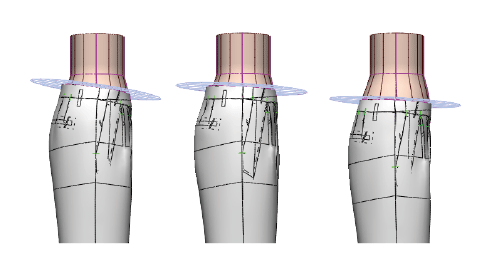 Adjustable fitting positions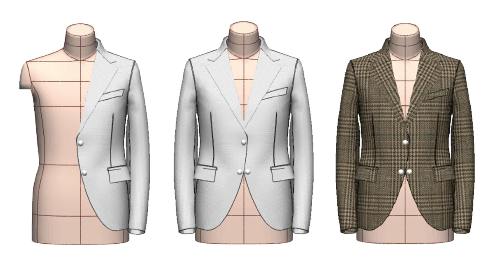 Simplified Toile Check with half body patterns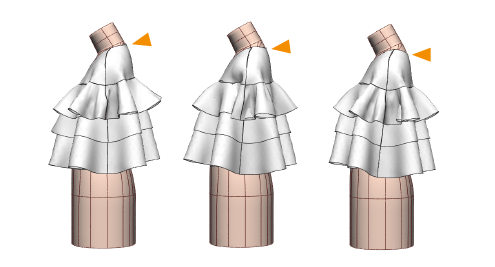 Simulatable with back neck point fixing feature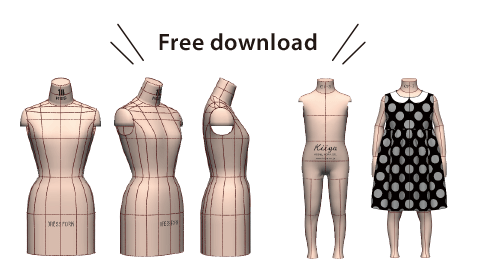 Selectable 3D digital bodies
Pattern MagicⅡ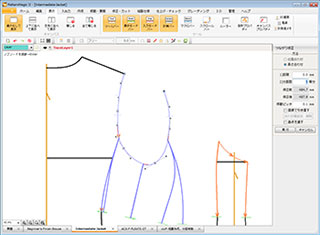 'Pattern MagicⅡ' brings you innovation to pattern making.
Line production, modify, switch, and cut can be used freely. With numerous automatic features, you can complete your task in high quality by just enter the value, press the button.
Grading MagicⅡ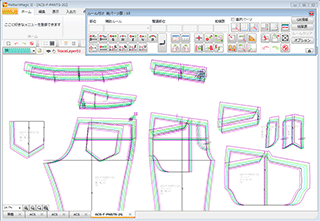 To ensure efficient grading by using 'Grading MagicⅡ'.
Enter the desired value, just click a button, you can instantly show all the sizes for sewing processing. And you may check the results quickly and accurately after the grading.
Marker MagicⅡ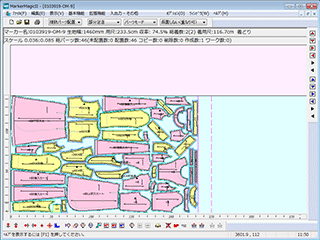 'Marker MagicⅡ' helps to avoid waste.
Just a button, you can efficiently configure the nesting map, and complete the estimated fabric consumption instantly. Also, use the pattern merge function to accurately fit the pattern between the pieces.
 Brochure download
Contact us
To our contract users;
For any questions about usage, please click the "Support inquiry" button.
*Please note that an inquiry reception for customer support via e-mails shall be available 24 hours a day, 7 days a week and reply from 9:00 a.m. to 12:00 a.m. and 1:00 p.m. to 5:00 p.m., Japan time, excluding Saturdays, Sundays, Japanese public holidays, and holidays designated by the Company.