Apparel CAD Software
CREACOMPO Ⅱ
'CREACOMPOll' is the family brand name of apparel design software. You can choose applications from our series of software, Pattern Magic ll (pattern making), Grading Magic ll (grading), Marker Magic ll (marking), and Pattern Magic ll 3D (virtual fitting).


To meet precise dimensioning garment, try Pattern MagicⅡ 3D, 3D Prototyping software.
This is a new easy-to-use solution to improve your work efficiency on design checks and corrections.
The powerful solution of virtual sample making and fitting functions is here for you.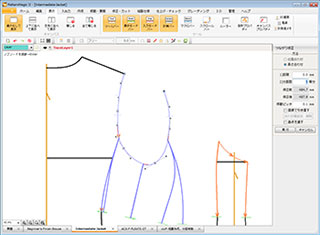 Progressive pattern making is here.
Design more creative, less effort with numerous functions designed especially for pattern makers. 
Drawing freely, tutorial messages, user-friendly interface helps you a lot.
Global standard software, compatible with DXF.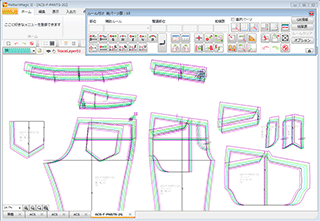 Toray method grading with know-how accumulated over 50 years.
From women's wear and men's wear to sportswear, completes size ranges for a wide variety of garments.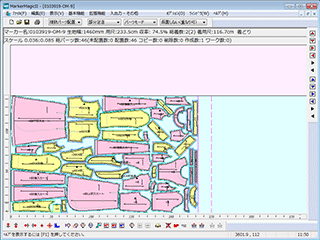 Our automated nesting saves time and money greatly.
For various apparel works, from fabric consumption estimation to factory cutting.
With just a few clicks, get optimized material yield for even over hundreds of parts.
Terms of Use | Trademark Information | Privacy Policy | Cookie Policy